Saudi Arab
Secret Agreement between Israel and Saudi Arabia in Tabuk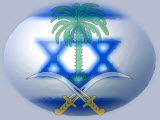 The Israeli army established a military base in Tabuk, which is located in northwestern Saudi Arabia.
Islam Times
A number of Israeli airplanes landed in the international airport located nine kilometers away from Tabuk. A number  of Israeli soldiers and military equipment disembarked from these airplanes. The Saudi Arabian aircraft ministry forbid all flights on Friday and Saturday. The passengers that were unable to board their planes believe that it has something to do with the Israeli airplanes.
A passenger that was planning to travel from Jeddah to Tabuk stated that the airport officials booked the passengers in four star hotels in order to prevent them from expressing their anger. The hotels were paid for by the government. Saudi Arabia has refused to explain why flights were cancelled on Friday and Saturday.
Saudi Arabia's measures to allow Israel to use their country in order to harm the resistance movements in the region is something that has enflamed Muslims throughout the world in recent years.
Source: Islam Times