Saudi Arab
Amnesty calls on Australia to disclose arms deals with Saudi Arabia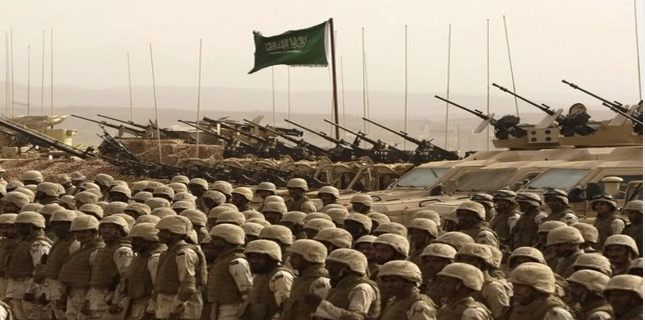 An international rights group has called on the Australian government to disclose all of its arms deals with Saudi Arabia amid the worsening humanitarian situation in Yemen.
On Tuesday, the Amnesty International stated that Australia is "legally obliged" to certify that its arms sold to the Saudis are not being used in situations which violate human rights in Yemen.
"In the past 12 months the Australian Department of Defense has approved four different military licenses to Saudi Arabia," said Amnesty's Rasha Mohamed.
"We're calling on Australia to fully disclose all transfer details and deals they've made with the Saudi-led coalition, and make public what are the end user agreements," she added.
So far Australia's Department of Defense has refrained from disclosing the specifications of the deals.
Saudi Arabia was the world's second largest arms importer in 2016 after India, purchasing over $15 billion in weapons, according to the Stockholm International Peace Research Institute.
On Monday, the International Committee of the Red Cross (ICRC) said the Yemeni capital of Sana'a and the south-central city of Bayda have joined the list of urban centers without clean water due to a persisting blockade imposed on the impoverished nation by a Saudi-led military coalition.
Saudi Arabia has been ceaselessly pounding Yemen since March 2015 in an attempt to crush the popular Houthi Ansarullah movement and reinstate the former president, Abd Rabbuh Mansur Hadi, a staunch ally of the regime in Riyadh.
Latest figures show that the war has so far killed over 12,000 Yemenis and wounded thousands more. The Saudi aggression has also taken a heavy toll on the country's facilities and infrastructure, destroying many hospitals, schools, and factories.
Riyadh has also imposed a tight blockade on nearly all Yemeni air, land and sea ports on November 6, prompting human rights and charity groups to raise the alarm over deteriorating situation in the country as people, particularly children, are increasingly suffering from the lack of food and medical supplies.