Saudi Arab
Saudis exporting 'extremely radical' Wahhabism worldwide, Sanders says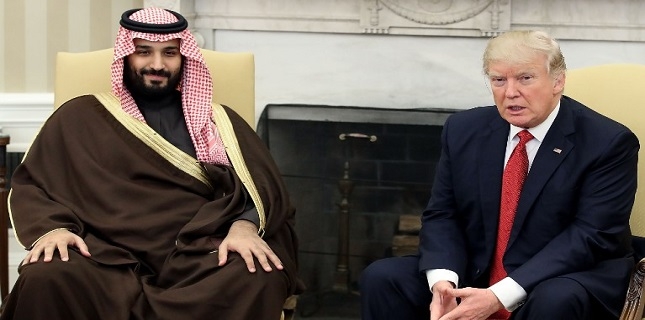 Vermont Democratic Senator Bernie Sanders has asserted that the US foreign policy towards Iran and Saudi Arabia is wrong, blaming Riyadh for promoting "extremely radical Wahhabi doctrine" worldwide.
In his interview with The Intercept published on Friday, the former presidential candidate also stated that he does not consider Riyadh an ally because it supports terrorism.
"It is not just that many of the 9/11 bombers came from Saudi Arabia," he said. "What I think is more significant is their … continuing to fund madrasas and to spread an extremely radical Wahhabi doctrine in many countries around the world. And they are funding these mosques, they're funding the madrasas, and they are fomenting a lot of hatred."
He also condemned the Trump administration's policy towards Iran, suggesting that Washington should side with Tehran rather than the Saudis.
"I think that one of the areas that we have got to rethink, in terms of American foreign policy, is our position vis-a-vis Iran and Saudi Arabia," said the senator. "For whatever reason — and I think we know some of the reasons having to do with a three-letter word called oil — the United States has kind of looked aside at the fact that Saudi Arabia is an incredibly anti-democratic country and has played a very bad role internationally, but we have sided with them time and time and time again."
US 'complicit' in Israeli occupation
Sanders also noted the United States is "complicit" in the Israeli regime's occupation of Palestinian territories.
The Jewish member of the United States Congress calls himself a "strong defender of Israel" and remains an opponent of the worldwide Boycott, Divestment and Sanctions anti-Israeli movement.
"Certainly the United States is complicit, but it's not to say … that Israel is the only party at fault," he said.
Yet, he condemned Washington's unfair approach to the Israeli-Palestinian conflict.
"In terms of Israeli-Palestinian relations, the United States has got to play a much more evenhanded role. Clearly that is not the case right now," Sanders said.
The senator also responded "yes" when asked if the US should reduce its aid to Tel Aviv worth at least $3 billion per annum, or US arms sales to the Israeli military, further asserting that Washington should help Palestinians to build areas such as the war-ravaged Gaza Strip.
"The US funding plays a very important role, and I would love to see people in the Middle East sit down with the United States government and figure out how US aid can bring people together, not just result in an arms war in that area. So I think there is extraordinary potential for the United States to help the Palestinian people rebuild Gaza and other areas. At the same time, demand that Israel, in their own interests in a way, work with other countries on environmental issues," he said.
Trump has voiced strong support for Israeli Prime Minister Benjamin Netanyahu while turning a blind eye on the Tel Aviv regime's undermining of the so-called peace process.
Hailed as a "great friend to the Jewish people" by Netanyahu, Trump has mended ties with Israel that had gone sour under former President Barack Obama, in part due to his resolve to participate in nuclear negotiations with Tehran, which yielded a nuclear deal not welcomed by US regional allies, namely Israel and Saudi Arabia.
The continued expansion of Israeli settlements is one of the major obstacles to the establishment of peace in the Middle East.
About 600,000 Israelis live in over 230 illegal settlements built since the 1967 occupation of the Palestinian territories of the West Bank and East Jerusalem al-Quds.
Palestinians also want the West Bank as part of a future independent Palestinian state, with East Jerusalem al-Quds as its capital.
At a speech at the liberal Jewish lobbying group, J Street, earlier Sanders condemned "Israel's continued occupation of Palestinian territories" as being "contrary to fundamental American values."
Trump backtracked on Washington's support for a so-called "two-state solution" to the Israeli-Palestinian conflict earlier this year.