Saudi Arab
Yemeni man runs over, stabs to death Saudi policeman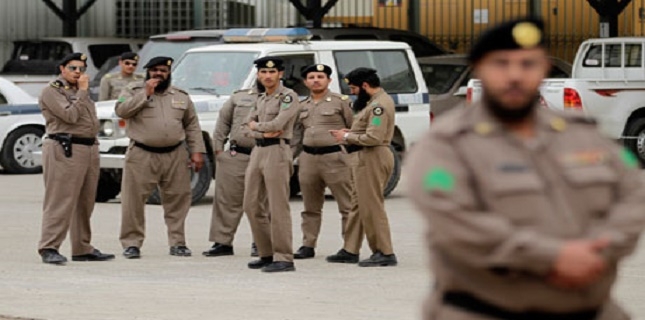 A young Yemeni expatriate has run over and then stabbed to death a policeman in Saudi Arabia's southwestern border region of Asir apparently in retaliation for the kingdom's 16-month-old devastating aerial bombardment of his home country.
Corporal Muhthil al-Salouli "was deliberately run over and stabbed" in Bisha town more than 1,000 km (621 miles) south of Riyadh on Wednesday, Saudi police said.
Saudi security forces later arrested the unnamed assailant, who is said to be around 20 years of age, and are interrogating him.
Anger and resentment toward Saudi Arabia has been growing in Yemen where thousands of people have been killed in the kingdom's ferocious military campaign.
Early on Thursday, Saudi military aircraft carried out a series of airstrikes against various neighborhoods of the Yemeni capital, Sana'a.
They launched two attacks against the al-Nahdain neighborhood in central Sana'a, and two others against the Dhabwah base on the outskirts of the capital. There were no immediate reports about possible casualties and the extent of damage.
Saudi warplanes also struck a residential building in the eastern Niqm neighborhood of Sana'a, though, no casualties were reported.
A local source told Arabic-language al-Masirah television network that Saudi jets separately pounded al-Dulaimi air base, Sana'a International Airport and the city's military academy. Explosions were heard in other areas as well.
The airstrikes took place amid international concerns over the upsurge in the conflict after UN-brokered peace talks in Kuwait between representatives of the former government and Houthi Ansarullah movement broke down and were suspended on August 6.
Yemen has been under Saudi military strikes since late March 2015. The war was launched in a bid to undermine the Ansarullah movement and to reinstate Abd Rabbuh Mansour Hadi, who stepped down as Yemen's president but is now seeking to grab power by force.