Saudi Arab
Another young Shia activist faces beheading in S Arabia: Rights group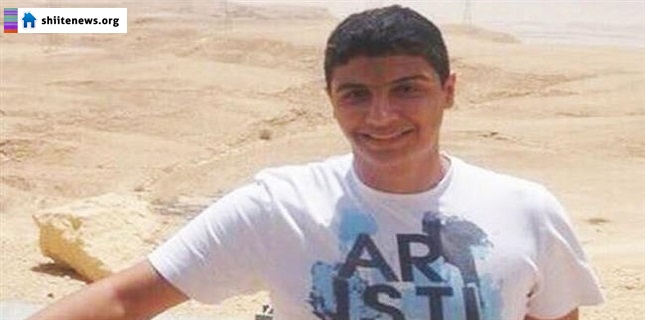 A prominent rights group has warned about the imminent beheading of another young Shia citizen in Saudi Arabia, saying courts in the kingdom keep handing down harsh sentences to the dissents in secret and unfair trials.
Reprieve, an internationally-recognized rights advocacy group based in Britain, revealed in a statement on Wednesday that a Saudi court last week had upheld an execution ruling against Dawoud Hussain al-Marhoon, a Shia man who was arrested at the age of 17 in anti-government protests east of the country in 2012.
The group said Marhoon now faces beheading only for demanding democracy and equal rights.
The same court had also earlier upheld a sentence of beheading and crucifixion on Ali al-Nimr, another young Shia citizen of Saudi Arabia's Eastern Province. International condemnation poured in over the Nimr's case, with governments and organizations calling on Riyadh not to execute him, as he was a minor when he was arrested.
"Dawoud was sentenced after a number of secret hearings took place without the presence of his lawyer, who was also blocked from receiving information about appeal hearings," the statement by Reprieve said.
It added that the two young Shias are now close to being beheaded with Saudi officials ignoring the criticisms surrounding the fairness of the trials.
"With legal avenues exhausted, both juveniles could now be executed at any time, without prior notification to their families…The executions are expected to go ahead despite concerns about the fairness of both trials," the rights group said.
Saudi Arabia has faced massive criticism over the number of execution sentences it has issued in 2015 with reports showing a dramatic increase of such rulings in the kingdom compared to previous years. Most of those sentences have been enforced through beheadings. Riyadh has so far ignored the international pressure for reform in its judicial procedure.
The two young men facing beheading were arrested at a time when Saudi Arabia was grappling with protests and demonstrations in its oil-producing eastern regions, which is mostly populated by a minority Shia community.