Saudi Arab
Saudi Arabia is open for talks with Iran: FM says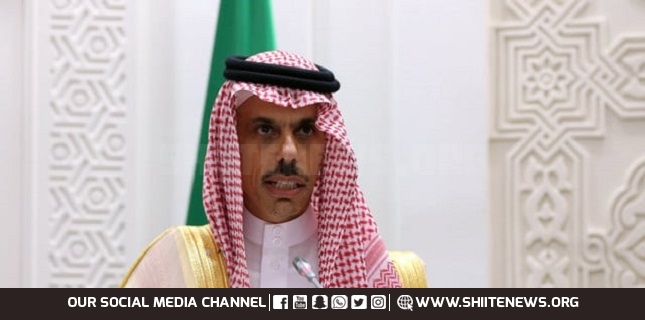 Saudi Arabia's Foreign Minister Prince Faisal bin Farhan Al Saud has said that " we are open to dialogue with Iran".
So far Iran and Saudi Arabia have held five rounds of talks with the mediation of Iraq.
The Saudi foreign minister also said increased engagement with Syria might pave the way for its return to the Arab League as ties thaw after more than a decade of isolation.
Prince Farhan said consensus was building in the Arab world that isolating Syria was not working and that dialogue with Damascus was needed, particularly to address its humanitarian situation, though he said it was "too early to discuss" its return just yet.
Saudi Arabia will host this year's Arab League summit. Asked whether Syria would be welcome, Farhan said: "I think it's too early to talk about that."
Iran has welcomed gestures by the Arab countries to reopen ties with Syria.
Speaking to Saudi-owned broadcaster Al Arabiya, Farhan on Wednesday stressed that the nuclear agreement with Iran is not ideal in its current form and that it must address the concerns of neighboring countries.
The deal Iran reached with the UK, China, France, Germany, Russia, and the U.S. collapsed after Washington's unilateral withdrawal in 2018 under former U.S. President Donald Trump.