Saudi Arab
Nigerians Stage Protest in Solidarity with Jailed Sheikh Nimr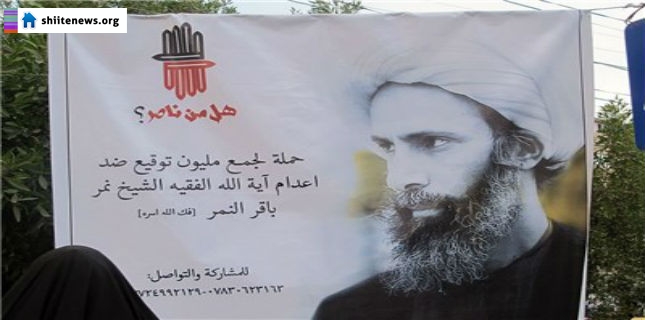 Dozens of people in north Nigeria's biggest city of Kano staged a protest rally to voice their outrage over the continued detention and death sentence of senior Shiite cleric Sheikh Nimr al-Nimr jailed in Saudi Arabia.
The demonstrators, including the members of Islamic Movement in Nigeria, denounced the death sentence as "cruel".
They urged the Al Saud regime to annul the verdict and release Sheikh Nimr "immediately and unconditionally".
The protesters also called on the international community to take immediate action to help free the prominent Shiite cleric, Al-Alam TV network reported.
Sheikh Nimr was detained in July 2012 following demonstrations that erupted in Qatif region, Saudi Arabia. He is accused of delivering anti-regime speeches and defending political prisoners.
His arrest has sparked widespread protests in the Arab country, leaving several people dead.
On October 15, 2014, Sheikh Nimr's family reported that a Saudi judge has found him guilty of "sedition" and sentenced him to death.
Activists say there are over 30,000 political prisoners in Saudi Arabia.
International human rights organizations have criticized Saudi Arabia for failing to address the rights situation in the kingdom. They say Saudi Arabia has persistently implemented repressive policies that stifle freedom of expression, association and assembly.