Featured
Saudi Arab
Report: Saudi Arabia to invest millions in Israel through Kushner's fund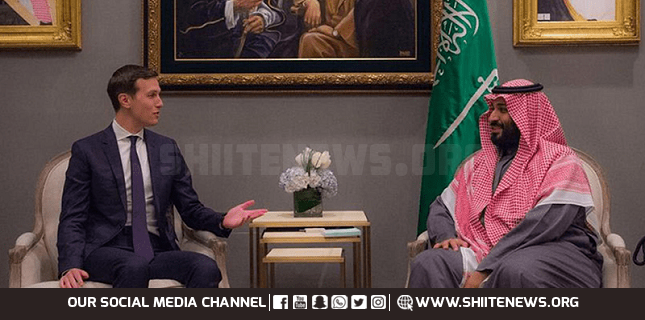 A report by The Wall Street Journal says Saudi Arabia is planning to allocate millions of dollars for investments in c via Jared Kushner, former White House adviser and son-in-law of ex-US President Donald Trump.
The American daily newspaper, citing people familiar with the investment plan, said the allocation is to take place via Kushner's new private-equity fund, Affinity Partners, which has raised more than $3 billion, including a $2 billion commitment from the kingdom's sovereign-wealth fund, to invest in Israeli startups.
The WSJ report said Riyadh has selected two Israeli companies for investment, without disclosing the names of the firms and the sectors in which they operate.
The report said the investment is "the first known instance that the Saudi Public Investment Fund's cash will be directed to Israel, a sign of the kingdom's increasing willingness to do business with the country, even though they have no diplomatic relations."
The American paper added that the investment "could help lay the groundwork for a breakthrough normalization pact between the two countries."
After Saudi officials agreed Affinity Partners could invest in Israel, Kushner, who played a leading role in the Middle East policy of the Trump administration, met with dozens of companies ranging from agriculture to healthcare to software, according to people familiar with the meetings.
In talks with Saudi leaders, Kushner and his team warned them that Riyadh could lose out on access and opportunities in what they called "the Silicon Valley of the Middle East" to neighbors who had signed a normalization deal with the regime, the people said.