Saudi Arab
Saudi regime intimidates rights activists abroad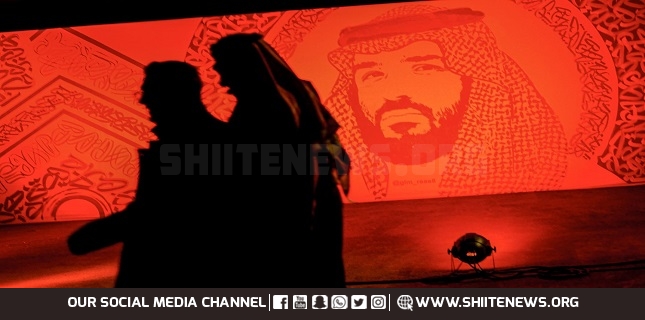 For years, Saudi Arabia has been criticized for its tight rein on human rights activists- jailing and torturing them. Today though the kingdom's stranglehold on its citizens extends even beyond its borders. A case in point, Saudi dissidents in the UK, a major supplier of weapons and other military hardware to the regime in Riyadh.
Abdullah Al-Ghamdi is a Saudi rights campaigner living thousands of miles away from home. But he isn't safe from tactics used by the Saudi regime to silence dissenters.
Abdullah and fellow rights campaigners are trustees of London-based human rights organization SANAD, with their first report on Saudi rights abuses titled: I fear for my mother. Compatriot Fahad Al-Ghuwaidi has experienced the heavy hand of the Saudi regime more than once.
Another dissident lost a lot more than a few weeks in arbitrary detention: Journalist Jamal Khashoggi killed at the Saudi consulate in Istanbul Turkey in 2018 to send a chilling message. Yet campaigners say, the murder has redoubled their resolve.
The activists say their hopes of real reform under the current regime are slim. That what is needed is real radical change, a revolution. And that they say is what the Saudi regime cannot stomach.
They also believe the royals of Riyadh would not be able to maintain their human rights abuses without the support of western governments, including the UK, a major suppliers of weapons to Saudi Arabia.
To Abdullah and his fellow activists, the road to real reform in Saudi is a tedious one, but they say they wont' relent. They say they're motivated by the words of Nelsen Mandela: ''It always seems impossible, until it's done.''