Saudi Arab
Saudi Arabia: Prominent cleric 'beaten and tortured to death while in detention'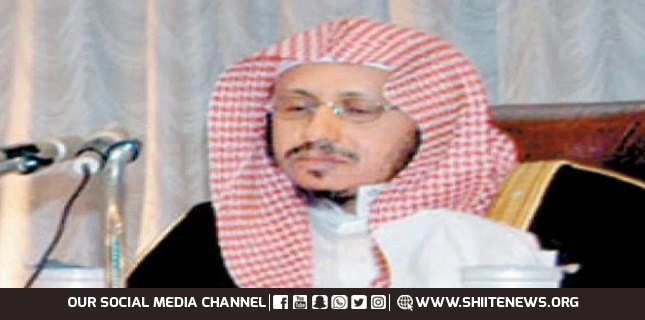 Musa al-Qarni, a Saudi dissident academic and cleric, died as a result of severe beatings and torture while in detention, a human rights group said on Tuesday.
The 66-year-old died on 12 October after his health deteriorated while serving a 15-year prison sentence.
According to ALQST, an independent NGO that promotes human rights in Saudi Arabia, Qarni was beaten around the head and face with sharp objects, which inflicted numerous wounds, including fractures to his skull, which eventually led to his death.
The report cites witnesses who saw Qarni getting beaten while imprisoned.
"We call for an urgent independent investigation into this crime, both to ensure that those responsible are punished and to protect other prisoners of conscience from any repetition of this tragedy," the organisation said.
According to ALQST, Qarni had suffered a stroke in May 2018, when he was given the wrong medication by prison staff, and transferred to a psychiatric hospital in an effort to portray him as mentally ill.
Qarni was arrested in 2007 and sentenced to 15 years in prison in 2011 during a trial against the "Jeddah reformers".
The Jeddah reformers are a group of human rights activists who were arrested in February 2007, accused of trying to form an organisation opposed to the Saudi government. In January 2012, the accused were given bail or a royal pardon. Those that were given a royal pardon had to sign a letter apologising and showing their appreciation for the pardon. However, six of the activists refused to sign the letter.
Prosecutors called for several of the Jeddah reformers to be executed.
Saudi Arabia has been labelled one of the world's worst rights abusers by the Human Rights Measurement Initiative, as it continues to detain rights advocates, repress peaceful activism and carry out the death penalty.
It is one of the few remaining countries in the world to carry out capital punishment by beheading, including for homosexuality and drug crimes.
Since becoming crown prince, Mohammed bin Salman has attempted to change the international image of the ultra-conservative kingdom. But he has also intensified a crackdown on human rights activists and political dissidents.
Among those caught up in the crackdown are reformist Sunni scholars such as Salman al-Odah, Ali al-Omari and Awad al-Qarni, as well as Prince Ahmed bin Abdulaziz, the crown prince's uncle.