Saudi Arab
Four Saudi women activists present in court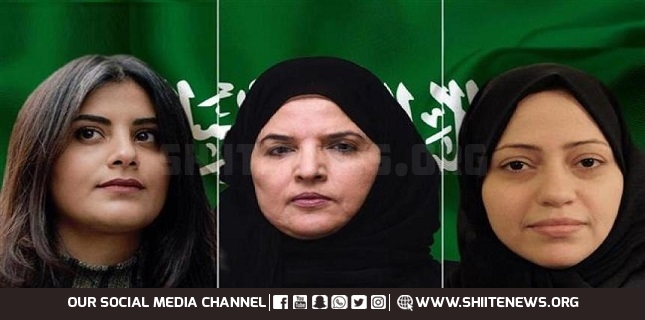 The family of imprisoned Saudi activist Loujain al-Hathloul said she presented in court in Saudi Arabia today (Wednesday) along with three other women activists, and her physical weakness was evident.
Lina Al-Hathloul, the sister of Loujain Al-Hathloul, said that in her first appearance since March, she was weak and her voice sounded hoarse and her body was shaking and she could not control it. Her parents were sitting next to her in court. Lina Al-Hathloul clarified that the judge announced that the case would be transferred from the ordinary criminal court to the relevant court in terrorism cases. Human Rights Watch also condemned the decision, calling it an attempt to escalate tensions in the case. Alia, Loujain's other sister, also tweeted: "Today, the trial of Nassima Al-Sadah, Samar bint Muhammad Badawi and Nouf Abdulaziz was held."
Officials have made only a few allegations public, but Al-Hathloul's family says the charges against her include contacting foreign journalists, trying to get a job at the United Nations and attending a digital privacy training. Amnesty International's director of Middle East research, Lynn Maalouf, said the only fair decision that could be made from the trial is to release Loujain Al-Hathloul as soon as possible and without preconditions. She is not a criminal, but a human rights defender who is being punished simply for daring to ask for change. On October 26 this year, Al-Hathloul went on a hunger strike to ask for permission to have regular contact with her family.
Al-Hathloul, 31, was arrested along with about 10 other female activists in May 2018, a few weeks before women were allowed to drive. Some of these women were released on parole, but the detention of Al-Hathloul and several other women continued. Saudi government-affiliated media outlets accuse Al-Hathloul and other female activists of treason, while her family says she was sexually assaulted, tortured and electrocuted during her detention. Al-Hathloul accused Saud Al-Qathani, a former adviser to the Saudi royal office, of threatening to rape and kill her, but Saudi officials vehemently denied the allegations.