Saudi Arab
Regarding Normalization with Zionists, It Is "Possible" Saudia Arabia Can Be Next: US Official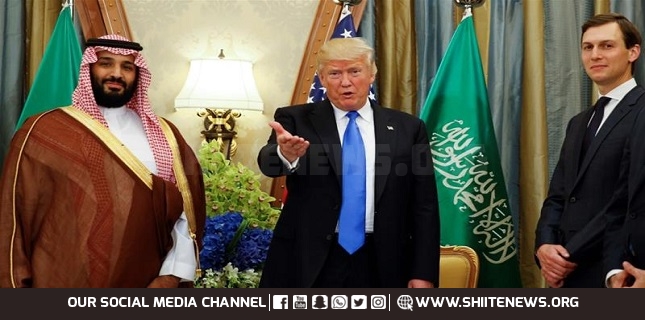 White House National Security Adviser Robert O'Brien said Sunday the Trump administration is "confident" that several other countries will "get on board" in normalizing relations with Israel, after President Trump announced the deal between the Zionists and the United Arab Emirates last week.
Fox News website said that O'Brien hinted that it is "possible" that Saudia Arabia "can be next."
"These are the toughest negotiations in the world — to broker peace between Israel and the Arab and Islamic world, but we're confident that we think there are a couple of other countries that are going to get on board soon," he said. "And we're looking forward to that."
"We're hopeful. We'll have to see what happens," he said. "We're talking to a number of countries in addition to Saudi Arabia."
"We think that there's momentum for additional parties to join and to normalize relations with Israel," O'Brien said Sunday.
O'Brien said that himself, the president, senior adviser Jared Kushner and Secretary of State Mike Pompeo have been in talks with other leaders in the region.
O'Brien's comments came one day after similar statements by Jared Kushner stressed that "normalization of relations between Israel and Saudi Arabia is coming, and it is inevitable."
The Arab and Islamic opposition movements condemned the UAE's declaration of establishing peace with the Israeli enemy, and the Prime Minister of the Zionist enemy said that he had made a peace out of force and that he had not canceled plans to annex the West Bank to his entity, as Abu Dhabi claimed, but was frozen for some time.
-normalizing with Israel