Saudi Arab
Saudi Arabia permitted women to serve in military for first time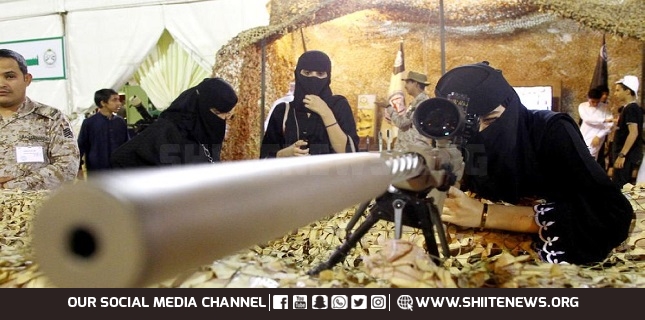 The Saudi Defense Ministry has allowed women to be enlisted in its armed forces for the first time in a bid to "empower women" as part of Saudi Crown Prince Mohammed bin Salman's "Saudi Vision 2030" development plan.
The Saudi-owned newspaper Asharq al-Awsat reported on Thursday that the measure permitted women to serve from soldier ranks to "senior ranks" across its different military branches.
The kingdom first allowed women to join its security forces last year in areas related to "public security", such as anti-narcotics, criminal investigations, customs and the prison system.
Saudi Arabia's push to allow women to enlist in the military comes despite women being banned from driving and traveling without male permission in the country up until just a year ago.
No other country in the region, other than Israel, commonly enlists women as part of its armed forces.
The measure comes as Bin Salman has sought to portray an increasingly liberal image of the country as part of the 2030 initiative, pledging to make the kingdom more "open" and eradicate "extremism" since his ascent to power.
-empower women