Saudi Arab
Saudi authorities transferred 3 prominent clerics to Riyadh ahead of trials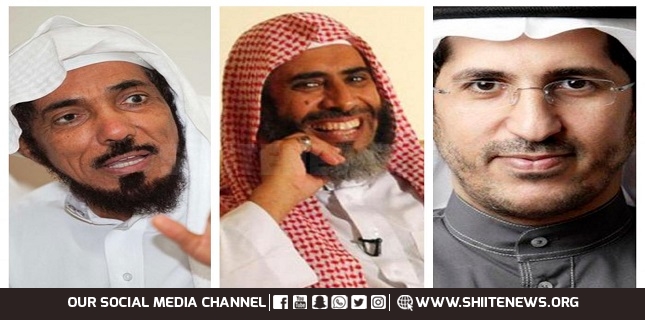 Saudi authorities have transferred three prominent dissident clerics to the capital ahead of their trials, as the Riyadh regime presses ahead with its crackdown on pro-democracy campaigners in the ultra-conservative kingdom.
The rights group Prisoners of Conscience, which is an independent non-governmental organization advocating human rights in Saudi Arabia, announced in a post on its official Twitter page on Thursday that Sheikh Salman al-Awdah, Sheikh Awad al-Qarni and Sheikh Safar al-Hawali have been moved to Riyadh to stand trial within the next few days.
The Arabic-language Saudi newspaper Okaz reported on September 4, 2018 that Saudi public prosecutors had leveled 37 counts against Awdah, and even demanded his execution.
Saudi authorities detained the prominent Muslim scholar on September 7 last year and have been holding him in solitary confinement without charge or trial ever since.
Officials have imposed travel bans on members of his family as well. A family member told Human Rights Watch that the distinguished cleric was being held over his refusal to comply with an order by Saudi authorities to tweet a specific text to support the Saudi-led blockade of Qatar.
Awdah, instead, posted a tweet, saying, "May God harmonize between their hearts for the good of their people," – an apparent call for reconciliation between the Persian Gulf littoral states, the US-based rights group said in a statement.