Palestine
Zionist warplanes launch new airstrike in Palestine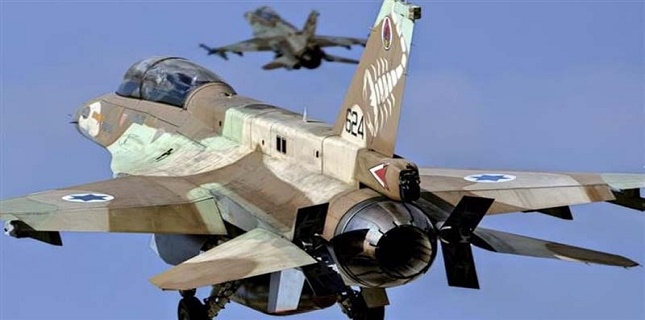 Israeli jet fighters have launched a fresh airstrike against one of the positions of the Palestinian resistance movement Hamas in the east of Beit Hanoun, a city on the northeast of the besieged Gaza Strip.
Palestinian media have not yet reported any casualties caused by the Sunday night attack.
The attack came shortly after the Israeli regime's warplanes raided another Hamas position in Maghazi, a city in central Gaza.
Also on Wednesday, Israeli fighter jets and attack helicopters struck multiple targets in the southern Gaza Strip in their latest air raids against the besieged enclave.
According to Palestinian media reports, several posts belonging to Hamas resistance forces in the south of the coastal enclave were hit, including one in the Khan Yunis seafront and another outside the city.
Some of the sites hit are believed to belong to Izz ad-Din al-Qassam Brigades, the military wing of Hamas.
The Israeli military claimed the airstrikes were conducted in response to an explosive device allegedly flown into the occupied territories from the Gaza Strip which had reportedly detonated outside a home in the Eshkol region, causing damage but no injuries.
Tel Aviv's airstrikes come as Palestinians have held weekly protests on the Gaza border since last year over the siege on the enclave and the right for refugees to return to their homes they were forcibly expelled from during the 1948 creation of Israel.
The Israeli regime's forces shot dead a Palestinian and injured dozens more last Friday in mass protests along the fence separating the besieged Gaza Strip and the Israeli-occupied territories.
More than 260 Palestinians have been killed by Israeli forces ever since anti-occupation protest rallies began in the Gaza Strip on March 30, 2018. Over 26,000 Palestinians have also sustained injuries.