Palestine
Report: Netanyahu to lift ban, allow MPs to visit Al-Aqsa Mosque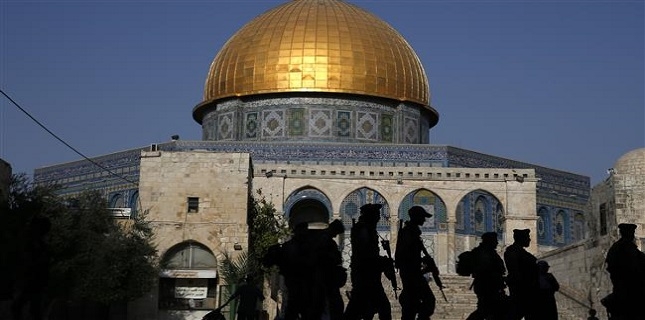 Israeli Prime Minister Benjamin Netanyahu reportedly plans to lift a year and a half ban on Knesset (parliament) members visiting the al-Aqsa Mosque in East Jerusalem al-Quds, which was the scene of intense confrontations between Israeli forces and Palestinians last month.
A member of Netanyahu's office told AFP on condition of anonymity that Netanyahu "decided to open the Temple Mount to MPs' visits, for one day at this stage, on Tuesday, August 29," following consultations with security officials.
He claimed "the decision was taken in light of the improvement in the security situation at the site."
In 2015, Netanyahu barred Israeli members of parliament from visiting the site in the Old City of Israeli-annexed East Jerusalem, which houses the al-Aqsa Mosque complex.
The order was meant to calm unrest that erupted in part over Palestinian fears that Israel was planning to assert further control over the mosque complex.
However, Yehuda Glick, an American-born Israeli Orthodox rabbi from Netanyahu's right-wing Likud party, petitioned Israel's Supreme Court in March against the ban.
Glick performed prayers outside Al-Aqsa under the protection of Israeli police early on Wednesday, and more than 130 Israeli settlers entered the compound.
The site, holy to both Muslims and Jews, is central to the Israeli-Palestinian conflict.
Israeli Jews are allowed to visit the compound but not pray there, and the site has been the scene of regular confrontations over any attempt to break the rule.
In the most recent round of tensions, violence erupted after a deadly shootout on July 14 outside the compound, known as Haram al-Sharif, which Jews call Temple Mount.
Using the gunfight as a pretext, Israel first closed the compound for three days, and then set up metal detectors and surveillance cameras at entrances to the compound, outraging Palestinians and Muslims around the world.