Palestine
UNESCO votes to declare al-Khalil's Old City 'a heritage site'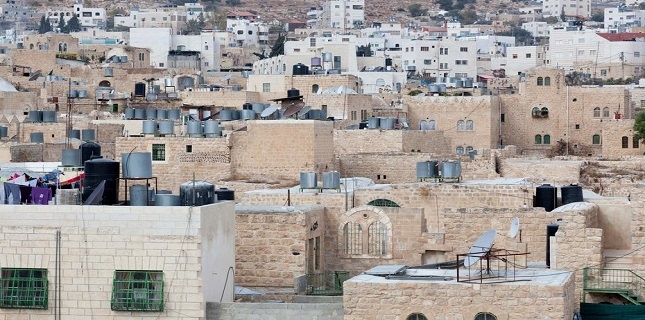 UNESCO has declared the Old City of al-Khalil (al-Khalil) a protected heritage site in a secret ballot despite Israeli attempts to thwart the vote.
On Friday, the UN's cultural arm voted 12 to three — with six abstentions — to give heritage status to al-Khalil Hebron in the occupied West Bank, which is home to more than 200,000 Palestinians and a few hundred Israeli settlers.
On Thursday, a Palestinian official said Tel Aviv was seeking to thwart Palestinian efforts to include the Old City of al-Khalil (Hebron) on UNESCO's List of World Heritage in Danger
Deputy Mayor of al-Khalil Yousef al Jabari made the remarks to a group of journalists visiting the Old City of al-Khalil on Thursday, one day prior to UNESCO's vote on the matter.
The Old City of al-Khalil is also home to the Ibrahimi Mosque, one of the key holy sites in the Muslim world.
Jabari described Ibrahimi Mosque as a "pure Muslim" site and said, "We will do everything we can [for] this place to remain a mosque, and a mosque for Muslim worshipers only."
If the Palestinian Authority (PA) succeeds in its bid on Friday, the Old City of al-Khalil would become the third site registered under "Palestine" since the UNESCO recognized it as a member state in 2011.
Jabari argued that he did not recognize Jewish ties to the Old City.
"The real religious Jews do not come and pray in the cave (Ibrahimi Mosque). It is only settlers who come to pray. It is not the religious Jews. If Jews think they have a connection or ties to [Ibrahimi Mosque], why do only settlers go to this site?" he asked.
According to Palestine's Ministry of Tourism and Antiquities, the old city of al-Khalil urgently needed protection from "assaults that harm the exceptional international value of the place."
On June 30, US Ambassador to the UN Nikki Haley wrote to UN Secretary General Antonio Guterres and UNESCO Director General Irina Bokova, claiming that Ibrahimi Mosque "is in no immediate threat. Such a designation risks undermining the seriousness such an assessment by UNESCO should have."
She further expressed hope that other countries would join the US in opposing the measure.
Palestine's Foreign Ministry hit back at Haley, accusing her of being "racist and anti-Palestinian" and serving as an ambassador for Israel, rather than the US at the UN.
It also condemned "the crude intervention of the US ambassador in the work of UNESCO and the attempt to influence the independence of the UN organization."