Palestine
Hamas executes four in Gaza Strip on charges of espionage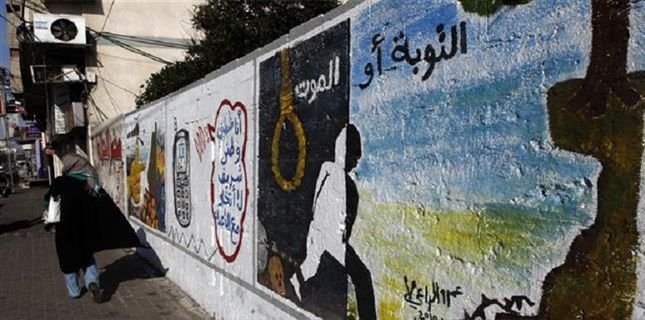 The Palestinian Hamas resistance movement has executed four men in the Gaza Strip on charges of spying for Israel, weeks after assassination of a top Hamas commander blamed on the regime in Tel Aviv.
The men were hanged on Thursday as part of Hamas' bid to take "radical measures" against Palestinians who "collaborated" with the Israeli regime.
The executions came after senior Hamas Commander Mazen Faqha was shot dead outside his home in Gaza City on March 24.
The resistance movement, which governs the Gaza Strip, blamed Israel's Mossad spy agency and its "collaborators" for the murder, vowing that it would not "sit quietly" in the face of the "despicable crime."
The men executed, however, were not implicated in the assassination of Faqha.
Following the assassination, Hamas tightly restricted movement out of the enclave.
Hamas has offered clemency to those collaborators with Israel who turn themselves in.
"The doors of repentance will be open for one week, from Tuesday, April 4 to Tuesday, April 11," Hamas' Interior Ministry said on Tuesday.
Under Palestinian law, collaborators, drug traffickers and murderers can be put to death.
Israel uses different spying tactics to gather intelligence in the blockaded coastal enclave. The regime has assassinated many Hamas figures, including the group's leaders, officials and activists.
In August 2015, Hamas captured a dolphin equipped with spying devices, including cameras, off the shore of the Gaza Strip.