Palestine
Israeli troops kill Palestinian in West Bank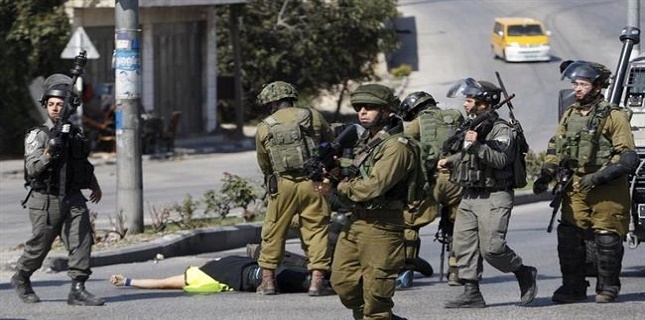 A Palestinian has been shot dead by Israeli forces after he allegedly stabbed and killed a settler near Hebron (al-Khalil) in the occupied West Bank.
The Israeli military said one settler was fatally stabbed and another severely hurt at the Kiryat Arba settlement on Thursday, but did not say how the second person was injured.
Initial reports from medics described the attack as a shooting before the military said it was a stabbing.
Israel has adopted a policy of shoot-to-kill policy in the face of lone-man attacks by the Palestinians which many believe signify their desperate situation.
The policy has drawn criticism from international groups and rights organizations, saying some of the killings are akin to extrajudicial execution.
A trigger-happy Israeli officer's killing of a disarmed Palestinian in March was picked up by news outlets around the world, sparking international condemnation.
A footage shows the Palestinian lying incapacitated in the middle of a road, moving his head listlessly from side to side as a crowd of soldiers, paramedics and armed settlers moved around him, appearing to make no attempts to check his condition.
An Israeli soldier then appears to move forward and shoot the man in the head.
The Israeli military has said the majority of those shot dead were carrying out or attempting stabbings but opponents have called the killings, including those of children and teenagers, disproportionate and the circumstances are often contested.
Amnesty International was one of numerous human rights organizations to demand action, calling any shooting of an incapacitated person a "potential war crime."