Palestine
Israelis kill three Palestinians in one day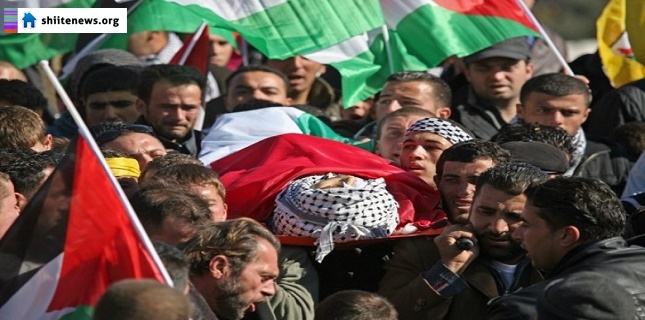 The Israeli regime forces have shot dead a Palestinian outside the Israeli-occupied Old City of al-Quds (Jerusalem), bringing to three the number of Palestinians killed in a single day.
Israeli sources claimed on Tuesday the Palestinian had seriously wounded two Israelis before being shot dead.
The Israeli regime's police spokesman, Micky Rosenfeld, said the Palestinian had opened fire at police forces who were chasing him.
Two more Palestinians had been shot dead by Israeli forces in two separate alleged stabbing attacks earlier in the day.
A Palestinian woman in her 50s had allegedly tried to stab an Israeli soldier in the Israeli-occupied Old City of al-Quds before being shot dead. No Israelis were wounded in that attack.
In the central city of Petah Tikvah, a Palestinian had followed an Israeli into a store where he allegedly stabbed him in the neck before being shot and killed.
Also on Tuesday, Israeli regime forces sealed the West Bank home of a Palestinian who had allegedly killed an Israeli border policeman in a November car-ramming attack in the occupied West Bank.
Israeli authorities say home sealing and demolitions are used as a weapon against Palestinians to deter their attacks. Critics say the move amounts to collective punishment.
The United Nations, and rights groups, have slammed Tel Aviv for carrying out summary executions against Palestinians amid a surge in tensions in the occupied territories.
The latest killing brings the number of Palestinians, including children and women, killed by Israeli regime forces since the new wave of violence started in October to 195.
In August, Israeli regime authorities began provocations by placing restrictions on the entry of Palestinian worshipers into the al-Aqsa Mosque compound in East al-Quds.
Al-Aqsa Mosque is the third holiest site in Islam after Masjid al-Haram in Mecca and Masjid al-Nabawi in Medina.
The restrictions have enraged Palestinians, who are also angry at increasing violence by Israeli settlers frequently storming the al-Aqsa Mosque.
The Palestinians say the Tel Aviv regime seeks to change the status quo of the compound.