Palestine
Two killed in Israeli assassination drone strike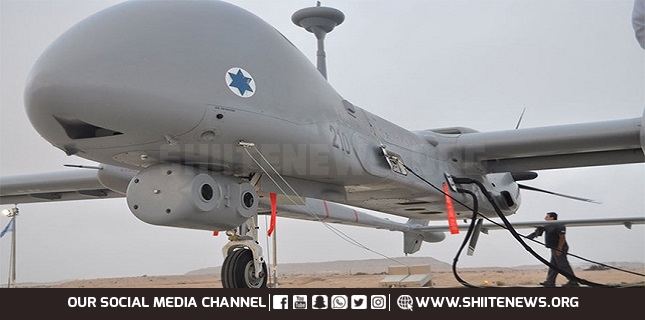 Two men riding on a motorcycle were killed in an Israeli drone strike in the town of Beit Jinn west of Damascus close to the border.
The attack comes one week after a strike on the Syrian port city of Tartus, in which at least two soldiers were killed and some six others wounded.
Israeli War Minister Yoav Gallant hinted one day later at Israel's involvement in two strikes.
On Thursday, Syrian media outlets affiliated with the opposition reported that the strike took place near the town of Beit Jinn, around 10 kilometers from the Israeli border in the Golan Heights.
The two men were reportedly riding on a motorcycle when a missile from a drone struck them.
They were named in unverified reports as Ali Okasha Abu Jarrah and Zaher as-Saadi Abu Alaa, and their affiliations were not known.
Rumors on social media said they were members of the Palestinian Islamic Jihad, but sources in PIJ told the Lebanese al-Ahed newspaper there was no truth to this.
There was no immediate comment from Syrian authorities or pro-government media outlets on the alleged strike also no comment from Israeli Army.
Meanwhile, the Israeli Army announced that its tanks struck two structures built by the Syrian army in the buffer zone between Israel and Syria in the occupied Golan Heights on Thursday.