Palestine
Israel's Elbit Systems to sell kamikaze drones worth $95mln to European country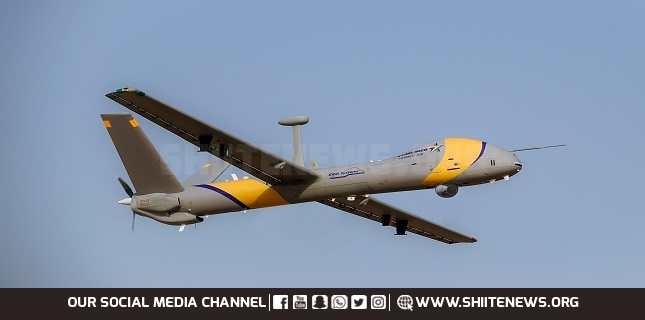 Israel-based international defense electronics company Elbit Systems said on Monday that it had signed a contract worth $95 million with a European country on supplies of SkyStriker loitering munitions.
"As part of the contract, Elbit Systems will provide several hundred SkyStriker units. The contract will be carried out over a period of two years," the company stated.
SkyStriker LM is a completely autonomous loitering munition capable of locating, acquiring, and engaging operator-designated targets with a warhead of up to 10 kilograms, enabling high-precision performance, the statement added.
The launch of a SkyStriker can be carried out from a variety of ground and aerial platforms as well as from an Elbit Systems special launching system. The company said that the SkyStriker allows "covert operations of up to 2 hours and with a range of 100km."
The Western countries, led by the United States, have repeatedly accused Iran of selling its drones to Russia for use against Ukraine, but Tehran has always denied these claims.
On 18 October 2022, the US State Department accused Iran of violating Resolution 2231 by selling Shahed 131 and Shahed 136 drones to Russia.
On 22 October 2022, France, Britain, and Germany also formally called for an investigation by the UN team responsible for UNSCR 2231.
Responding to these accusations, Iran's ambassador to the UN wrote to the UNSC on 19 October and 24 October 2022 that this was an erroneous interpretation of paragraph 4 of annex B of the resolution, which clearly states it applies to items that "could contribute to the development of nuclear weapon delivery systems", which these drones could not.