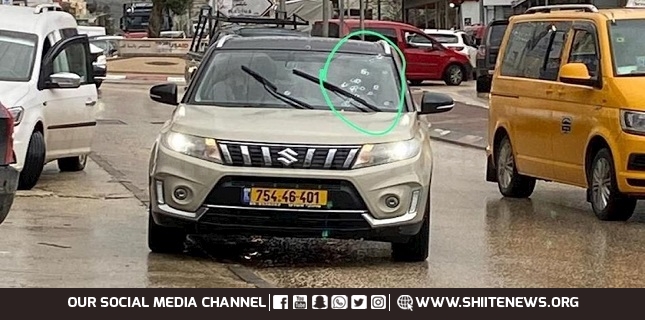 In retaliation to the Israeli crimes against the Palestinian people, a shooting incident took place on Tuesday in the occupied West Bank town of Huwara, leaving two Israeli settlers seriously injured.
Zionist regime media reported that the suspects shot at the two occupants of an SUV at Huwara village main road, Route 60 S of Nablus City, and then fled the scene.
At least two Zionist settlers were shot and seriously injured.
The Zionist regime troops have been widely deployed in the area searching for the executor, as they closed many roads and started harassing and intimidating Palestinians.
The Palestinian media reported that the attack comes in response to the increasing violence of the Zionists, especially the last attack on a Palestinian family in Hebron by the Zionist regime forces.
On September 4, a new B'Tselem investigation revealed a heinous Israeli crime of abusing five defenseless Palestinian women in occupied Hebron, where Israeli troops forced them at gunpoint to undress in front of their children, which angered the Palestinians and has been strongly condemned by human rights organizations and the Palestinian people and national bodies.