Palestine
Five Palestinians and a foreign activist shot, injured by Israeli forces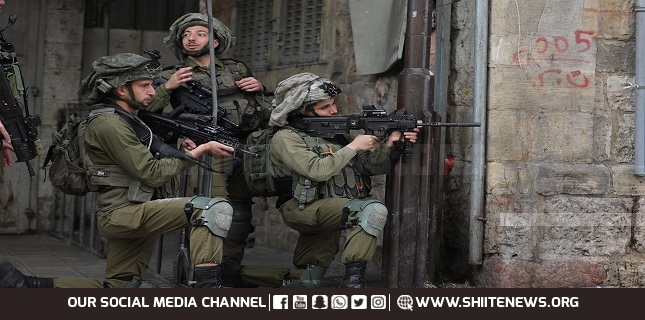 At least five Palestinians and a foreign activist were shot and injured today by rubber-coated metal bullets as Israeli forces violently quelled a peaceful anti-settlement demonstration in the village of Kufr Qaddoum, east of Qalqilia, in the occupied West Bank.
The coordinator of the popular resistance committee in the village of Kufr Qaddoum, Murab Shtawi, said that the Zionist regime forces attacked the demonstrators with rubber-coated steel bullets and gas bombs, shooting and injuring at least five villagers and a foreign activist with rubber bullets.
Dozens also suffocated due to tear gas inhalation. All the injured were treated at the scene.
Participants chanted slogans calling for escalating the popular resistance in the face of Israeli measures.
After all legal appeals failed, villagers decided to organize weekly demonstrations in July 2011, a step that has been met with violent suppression by Israeli forces.
The Zionist occupation police today broke into the courtyards of al-Aqsa mosque in Jerusalem and removed signboards hung by worshippers throughout the compound following the first Ramadan Friday prayer.
Local sources said that the Zionist forces stormed the al-Aqsa compound and used metal ladders to remove the signboards, which called on Muslims who can visit Jerusalem al Quds to intensify their presence in Al-Aqsa Mosque during the holy month of Ramadan as a means to support it.
Sources said that a group of youth present at the mosque's courtyards chanted slogans in condemnation of the removal of the signboards by the police.