Palestine
Israeli Opposition: Iran-Saudi Rapprochement "Dangerous Failure" of Gov't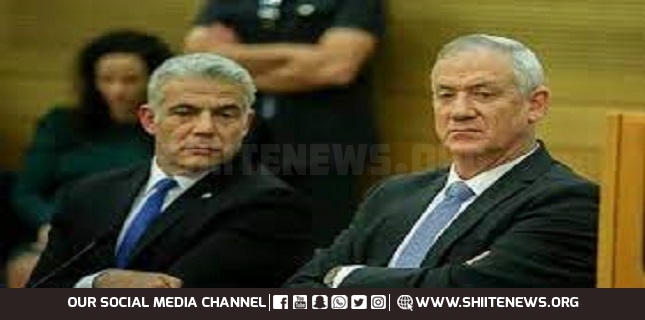 Restoration of diplomatic ties between Saudi Arabia and Iran represents a failure of foreign policy by Israel's Prime Minister Benjamin Netanyahu, Israeli opposition said.
Led by Opposition Leader Yair Lapid, the Israeli opposition bloc said Netanyahu has neglected the occupation regime's external relations to focus on domestic judicial reforms – a project which has split the Zionist entity and brought tens of thousands of protestors into the streets against what they see as a "threat to democracy."
It is "a total dangerous foreign policy failure of the Israeli government," Lapid tweeted, as reported by i24NEWS.
"It's a collapse of the regional defense wall that we began to build against Iran," he continued. "This is what happens when you are occupied all day by an insane legal project instead of handling Iran."
Contacted by AFP, Israeli foreign ministry had no immediate comment on the deal announced in China's Beijing on Friday.
For his part, former defense minister Benny Gantz accused Netanyahu and his cabinet of a "coup d'etat" while "the enormous security challenges confronted by the State of Israel increase."
Rightist ex-prime minister Naftali Bennett meanwhile called the Iran-Saudi agreement "a political victory for Iran", a fatal blow to efforts at building a regional coalition against it, and an "astounding failure of the Netanyahu government," AFP news agency reported.