Palestine
Israeli forces, Palestinians clash in occupied West Bank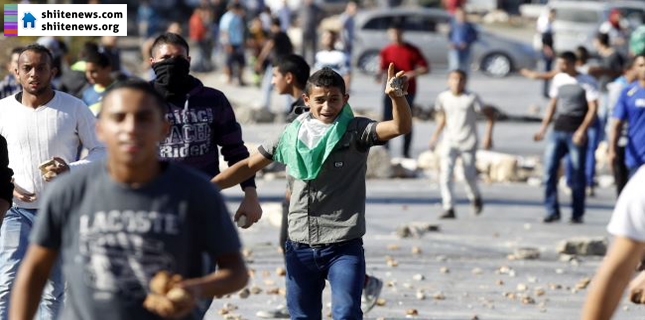 Clashes have broken out between Israeli forces and Palestinian protesters in the village of Bil'in near the occupied West Bank city of Ramallah.
The new wave of scuffles erupted on Friday after Israeli soldiers attacked a group of Palestinians who were holding a march against Tel Aviv's settlement activities.
The violence comes as Israel is set to confiscate the land belonging to the villagers to construct more illegal settler units.
Israeli forces have also clashed with Palestinian demonstrators in the town of Beitunia, west of Ramallah, close to the Israeli Ofer Prison.
Tensions between Palestinians and Israelis have been running high in recent weeks. Palestinians are frustrated with restrictions on their access to religious places and Tel Aviv's continuous illegal settlement activities.
Israel has tried to change the demographic makeup of al-Quds (Jerusalem) over the past decades by constructing illegal settlements, destroying historical sites and expelling the local Palestinian population.
The al-Aqsa compound, which lies in the Israeli-occupied Old City of al-Quds, is a flashpoint. The location of the compound, known to Jews as the Temple Mount, is the holiest site in Judaism. The mosque is Islam's third-holiest site after Mecca and Medina in Saudi Arabia.