Palestine
Mahmoud Abbas says Palestinians will not forgive Israel crimes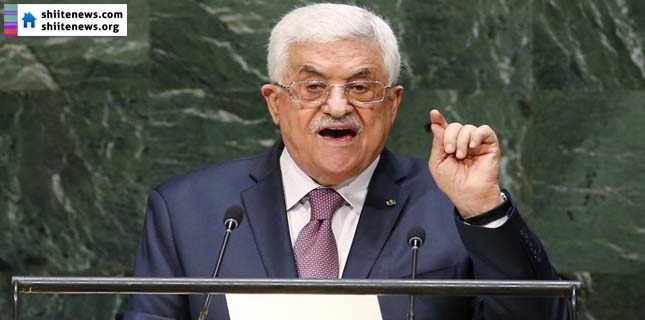 Mahmoud Abbas, the president of the Palestinian national unity government, has slammed the Israeli regime for the 'war of genocide' it imposed on the Gaza Strip.
Abbas berated the Tel Aviv regime for the brutal military aggression against the besieged Palestinian territory in an address to the 69th session of the UN General Assembly on Friday.
Israel unleashed aerial attacks on Gaza in early July and later expanded its military campaign with a ground invasion into the Palestinian territory. Over 2,130 Palestinians lost their lives and some 11,000 were injured.
Abbas said what Israel did in nearly two months of conflict was "a series of absolute war crimes carried out before the eyes and ears of the entire world."
The Palestinian official called for the Israeli regime to face justice for its atrocities in Gaza, saying, "We will not forget and we will not forgive, and we will not allow war criminals to escape punishment."
Earlier this week, the Palestinian leader said Palestine would seek membership in international institutions and agencies including the Hague-based International Criminal Court in a bid to open the door to investigate war crimes charges against Israel.
Abbas also said Palestinians want justice to be served regarding the ongoing construction of illegal Israeli settlements in the occupied territories.
His comments against the Israeli regime come shortly after the Palestinian factions of Hamas and Fatah made a breakthrough in direct talks to form a national unity government in the Gaza Strip, a move which greatly angered Tel Aviv.