Palestine
Hamas criticized UN for not including Israel in List of Shame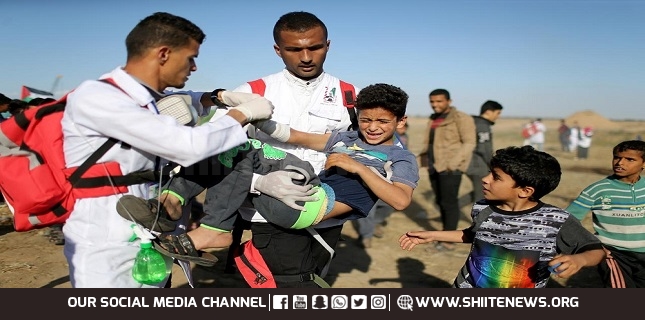 The Palestinian resistance movement of Hamas has criticized the United Nations (UN) for not including Israel in its annual list of countries that kill and maim children, the so-called List of Shame.
The list, the Annual Report on Children and Armed Conflict, was prepared by UN Secretary-General Antonio Guterres for the year 2018. He presented the report to the UN Security Council on Saturday.
Hamas spokesman Hazem Qasem said the exclusion of Israel from the list came despite the fact that the same report found that the number of Palestinian children killed or wounded by the Israeli regime hit its highest level in 2018 since 2014.
The UN report said that 59 children were killed last year, 56 of them by the Israeli army, and that 2,756 children were wounded, most of them sustaining injuries during the Great March of Return rallies in the besieged Gaza Strip, which began in March 2018.
Qasem warned that the UN's submission to pressure exerted by the US and Israel would give Israeli forces "the green light" to commit more crimes against Palestinian people, particularly children.Qasem urged the UN to translate its recommendations and resolutions on Israel's violations against the Palestinians into "practical measures" and to take Tel Aviv to international courts in order to curb the regime's grave violations of international law.
On Sunday, Palestine's Ambassador to the UN Riyad Mansour had censured Guterres for not including Israel in the list.
"The UN secretary-general should include Israel in the list of shame," Mansour had said ahead of the special session held in the Security Council to discuss the annual report.
The report also said that 203 children were being held in Israeli jails, most of them under administrative detention, which means imprisonment without trial or charge for up to six months, extendable an infinite number of times.
According to the report, children who received jail terms were subjected to ill treatment in Israeli prisons.