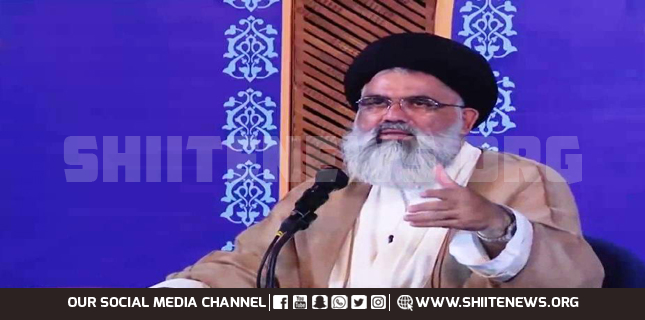 Tehreek-e-Baidari-e-Ummat-e-Mustafa (TBUM) Pakistan founder Allama Syed Javad Naqvi has said that President Donald Trump saved United States by reversing his Iran attack order.
Allama Javad expressed these views, speaking at a ceremony in Lahore.
Most importantly, he noted, Iran would have given a crushing response to US attack.
And that would have sunk the US image of a high-tech super power in Persian Gulf.
Furthermore, TBUM leader said that Trump feared Iran enjoys edge due to its modern technology.
Moreover, he said that Pentagon had told Trump how Iran would react and retaliate and how their US towering image would drown in Persian Gulf.
Allama Javad said that Americans would have toppled Trump if his irresponsible order had evoked a tit-for-tat response from Iran.
Meanwhile, he also spoke on Pakistan's internal issues and economic issues in particular.
allama javad trump iran