Pakistan
Genocide of Shia Muslims continue in Pakistan, Shahzad Raza martyrs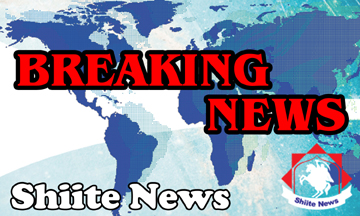 Terrorists of outlawed Sipah-e-Sahaba (Nasbi's) on Wednesday martyred another Shia Muslim Shahzad Raza at Bahadurabad Karachi in the remit of New Town Police.
According to Shiite News, Shia man Syed Shahzad Raza son of Syed Tahir Hussain was shot at and wounded near at Bahadurabad Area, when he was coming to his workplace.
The fresh spate of sectarian killing of Shia Muslims claimed the lives of two brothers within couple of days. Shaheed Shehzad Raza, who fell victim of the sectarian killing on Wednesday morning was the broterh of Shaheed Asif Raza martyred last week (June 1st) in the limits of Rizvia Police Station.
Eye Witnesses said that Shahzad Raza was coming at his work place to open the Shop of Dry Fruit, when he was targeted by armed motorcyclists. "He received three bullets in his head," said Police official. .
Funeral prayer of Shaheed Shahzad Raza was offered at Khairul Amal Mosque Saddat Colony after Maghrib prayer on Wednesday and buried at Wadiya Hussain Graveyard. The deceased was the father of two children.
The mayhem continues of the Notorious Gang fuelling the hatred among the sectarian rivals, targeting innocent bystanders and intellectuals; in particular of the Shiite community.
Government official's remain allay and no statement has been issued as yet. This whole year, since the heartrending incidences of Ashura and Arba'een our community lives on false pretence; an environment where security is never compromised. After the incidents of Ashura and Arbaeen more than Seven Shia Muslims were martyred by the outlawed Nasabis terrorists of Sipah-e-Sahaba with in a month of May and June 2010 but the Government has completely failed to arrest the terrorists involved in the genocide of Shia Muslims in Pakistan.