Pakistan
National Security Adviser says Afghan Taliban created Pakistani Taliban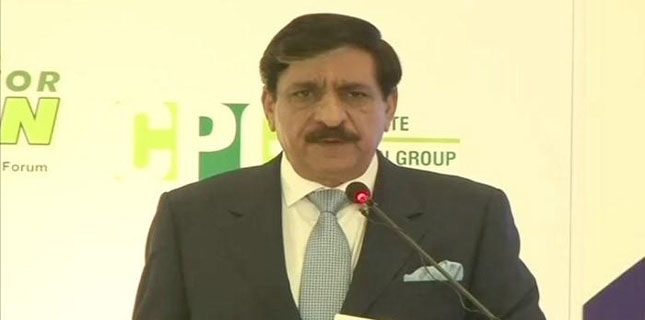 National Security Advisor retired military general Nasser Janjua has said that "[And] when Pakistan acted against the Taliban, they issued a fatwa condoning jihad against Pakistan" and "as a result, they created the Pakistani Taliban."
Addressing the 'Leaders in Islamabad' business summit, Janjua addressed many of the misconceptions held about Pakistan. He told the attendees that globally Pakistan is perceived to be a dangerous country, one with a nuclear arsenal that is believed to be unsafe. That it is considered to be interfering in Afghanistan and playing a double game with regards to the Taliban. He said extremism in Pakistan was an outcome of the Afghan war.
Dispelling the impression about Pakistan, he said it was a wrong and baseless propaganda that its nukes could go in hands of extremists. He said Pakistan has fought alongside America against those behind the 9/11 attacks and has never played a double game, the adviser said before adding that Pakistan acted against the Afghan Taliban and as a result, they created the Pakistani Taliban. He said Pakistan had never played a double-game regarding militants, and said the Pakistanis had been exploited by the Taliban in the name of jihad.
"Had Pakistan on side of Taliban then why they would have been fighting against Pakistan?
The national security adviser said it is "unfortunate" that allegations had been hurled against Pakistan without ascertaining the facts.
"Did Pakistan form Al Qaeda and Daesh?" he asked, using the Arabic acronym for the militant ISIS group.
Janjua also said Pakistan has fought for Afghanistan's existence, adding: "We have been confronting difficulties [in this regard] for the past 40 years."
Janjua explained that while fighting on the frontlines for world peace, Pakistan has paid huge sacrifices over the last four decades.