Pakistan
Army Chief urges terrorists must be denied freedom of movement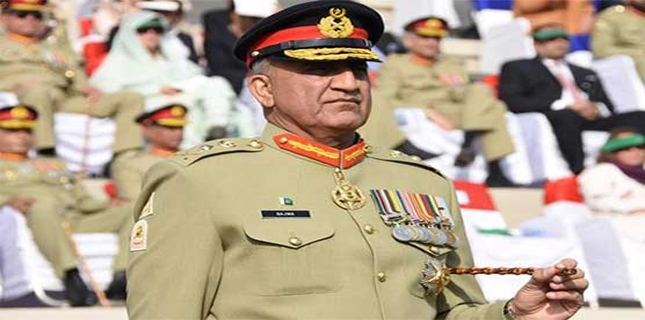 Chief of Army Staff (COAS) on Monday appreciated response by Pakistani troops to last night cross border terrorists attack on three check posts in Mohmand Agency.
According to ISPR, the Army Chief emphasized need for 'required physical presence on Afghan side of the border for matching and effective border security.'
He said terrorists are common threat and must be denied freedom of movement or action along the border.
Expressing grief on loss of precious lives, General Qamar Javed Bajwa hailed the sacrifices made by brave sons of soil.
Prime Minister Nawaz Sharif has expressed deep grief over the martyrdom of army personnel in the cross boarder terrorist attack.
In his message, he said that the sacrifices given by our brave soldiers while defending the motherland are the real life line of our nation.
Nawaz Sharif said that Pakistan will become more successful and stronger because our men in uniform are vigilant on our borders and in our Urban centers .
He said that terrorists are badly mistaken if they think they can weaken the resolve of our nation.
Operation Radd-ul-Fasaad is against every terrorist working from within the country or operating from a foreign territory.
The enemies of Pakistan will be eliminated along with the cancerous Ideology promoting it.
Those soldiers who sacrificed their life are our real heroes and the nation promises to honor them by standing firm against terrorists nefarious designs to hit at our way of life.