Pakistan
No Metro Bus Service Should New Mosque and Imambargah Not Built, MWM Warns Multan's Administration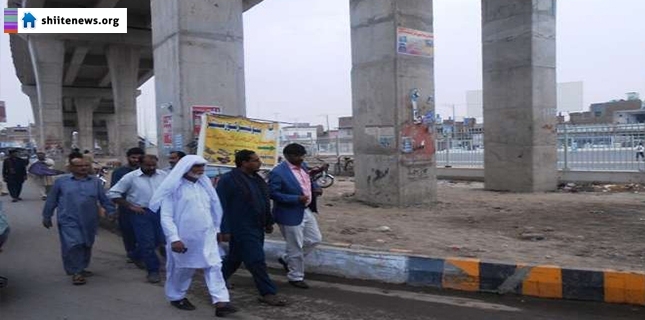 A conference was held at Jamia Masjid Al-Husain New Multan deciding the fate of desecrated mosque and Imambargah in Multan due metro bus service development.
Majlis Wahdat ul Muslimeen Southern Punjab Secretary General Allama Iqtidar Hussain Naqvi presided over the meeting.
It was unanimously decided in the meeting that Multan's district administration will immediately start building a mosque and Imambargah at new venue in lieu of the one destroyed and should they delay in any manner they will have to bear the consequences.
Later Additional District Collector Multan Manzar Javed contacted the officials and visited the venue, affirming of his full support in this regard. He confirmed the officials that a new venue will soon be decided and work will progress.
On this occasion Allama Iqtidar warned the administration that they are not to take this matter lightly for otherwise they can say farewell to their dream of inaugurating the metro bus service.
The meeting was attended by dignitaries to include; Allama Syed Sultan Ahmed Naqi, Captain (retd) Syed Abu Abdullah Shaukat Zaidi, Syed Akbar Ali Kazmi, Syed Shoaib Haider Naqvi, syed Ishtiaq Hussain Abidi, Syed Iqbal Mahdi Zaidi, Iqbal Hussain Khan Kashfi, Ghulam Abbas Khan, MWM Multan Sec Gen Syed Nadeem Abbas Kazmi, Syed Qamar Abbas Ziai, Imamia Student Organization Multan Divisional President Qasim Shamsi, Ashiq Hussain, Malik Amir Ali, Muhammad Abbas Siddiqui, Mehr Sakhawat Ali, Syed Farrukh Mahdi, Syed Jawad Raza, Mirza Wajahat Ali and other leader from the locale.