Pakistan
Tribute to a Shia School Boy, Movie 'Salute' to be released on Aug 5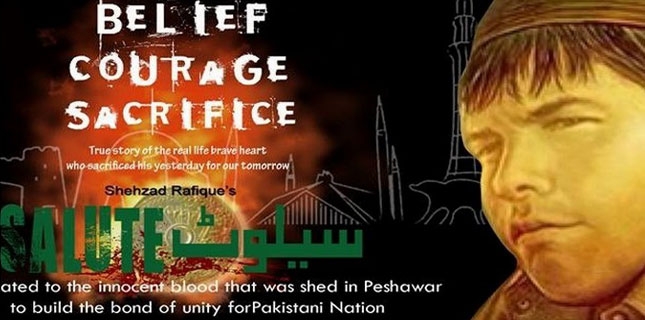 Salute, a movie to commemorate a Shia martyr Aitzaz Hussain will be released on Aug 5 Film, informed renowned film Star Ajab Gul the other day.
The movie narrates the story of a shiite school boy, Aitzaz, fighting against terrorists and militancy in Pakistan, along with other innocent murdered during the event.
Ajab Gul, while talking to media, said that his next film 'Jinnah' produced by Raheem Khan will also be released on Eid ul Adha.