Pakistan
Do Your Part, Stop Negative Propaganda on Social Media: Allama Raja Nasir Abbas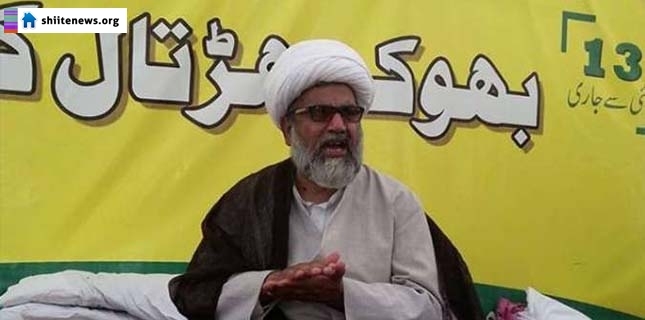 Majlis Wahdat ul Muslimeen Secretary General Allama Raja Nasir Abbas Jafri condemned the incident that occurred during funeral procession of Martyred Shahid Shirazi in Dera Ismail Khan, claiming it to be not only of shame but regretful. He said the sad part was when social media took to the task of maligning and blaming a particular organization for the incident on false pretense.
He said that the incident indicates a foreign agenda to slander Shiite Clerics, defaming them in public. He indicated that independent investigation by an elder theologian revealed that no organization was involved in Dera Ismail Khan's incident but the masses only, which is a reviled act.
Allama Nasir appealed off the masses esp. shiite nation to curb all propaganda within or on social media. "All those who love Ahlul Bait (as) should take to their responsibility and stop this negative propaganda pertaining to DI Khan's incident", he said.