Pakistan
Video Message: Martyred Shahid Shirazi's Father Rejected Propaganda against MWM and ISO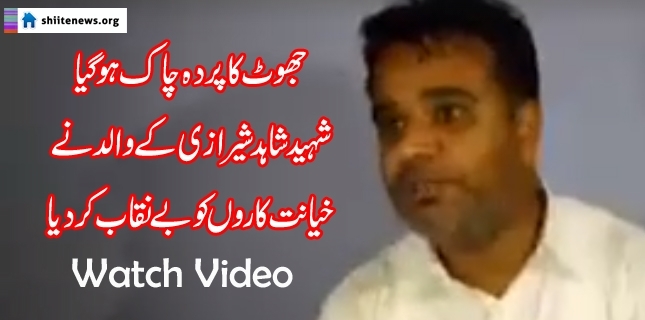 In a video message the father of late Shahid Shirazi, martyred in Dera Ismail Khan on the first day of Eid, outrightly rejected the notion of Majlis Wahdat ul Muslimeen (MWM) and Imamia Student Organization (ISO) involvment in beating Shia Ulema Council (SUC) Allama Ramzan Touqir during the protest.
He, himself, was present at the scene trying to assist Allama Ramzan Touqir from being beaten by the mob. He said that the mob comprised of people who had no affiliation with any organization nor did they have any values pertaining to ideology of Wilayah. Any association of ISO or MWM the mob is a propaganda by those who are against the values of Islam.
He expressed that it was because of MWM and ISO that the martyrs of the region have a voice, for we stood exhausted burying our dead without a cause. These organizations enlightened us and brought meaning to our cause.
For more details watch video: