Pakistan
Demand of Army Operation in DI Khan, Allama Syed Niaz Hussain Naqvi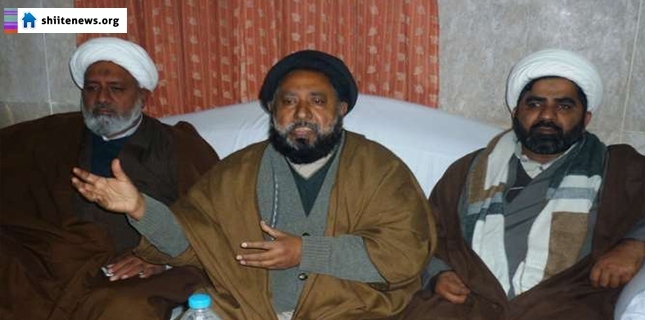 Wafaq-ul-Madaris al-Shia Pakistan and Mili Yakjehti Council Central Vice President Allama Syed Niaz Hussain Naqvi demanded an Army Operation in DI Khan, following the martyrdom of Advocate Shahid Abbas on EID day.
Allama Syed Niaz, while talking to his fellow clerics on the third day of Eid, said that government writ DI Khan is questionable with events when 2 Lawyers and 2 senior teachers targeted within a day, followed by this latest martyrdom of Advocate Shahid. He said that there remain a number of agencies working with in the region, perpetrators have not only managed to assassinate innocent people but, as well, have not been arrested yet.
He said that government which fails to provide a sense of security to the masses should not stay in power. It is beyond the government to prevail peace in DI Khan.
Allama Syed Niaz said that Shiite nation has been burying their martyrs since 1986 till date; killing at the hands of not only militants but state terrorism as well. He said its high-time that the establishment should consider a new policy, for appeasing non-state actors have nurtured militancy in Pakistan.