Pakistan
MQM Chief Altaf Hussain Extends Support to Allama Nasir's Hunger Strike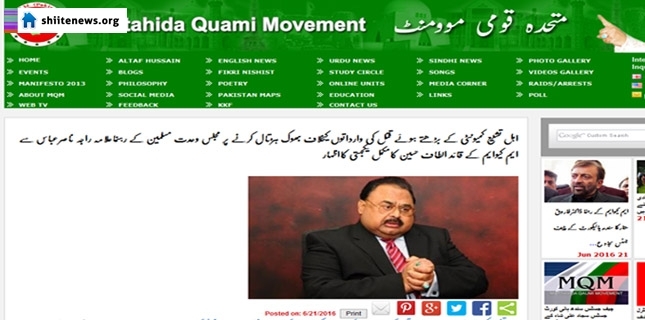 Muttahida Qaumi Movement (MQM) Supremo Altaf Hussain has condemned the atrocities against Shiites in Pakistan specially in Northern Areas, and pledged support to the on-going hunger strike of Allama Raja Nasir Abbas for the cause.
In a statement Altaf Hussain said targeting a particular faction in Pakistan is not only a sigh flaring sectarian rift but as well against the resolution of Pakistan.
He said till all elements involved in mass massacre are curbed there remains no hope for peace in Pakistan. He urged the government institutions to take heed to Allama Raja Nasir's hunger strike and to take immediate action against the perpetrators.