Pakistan
NAP Failure: hundreds of Madrassas remain unregistered in Sindh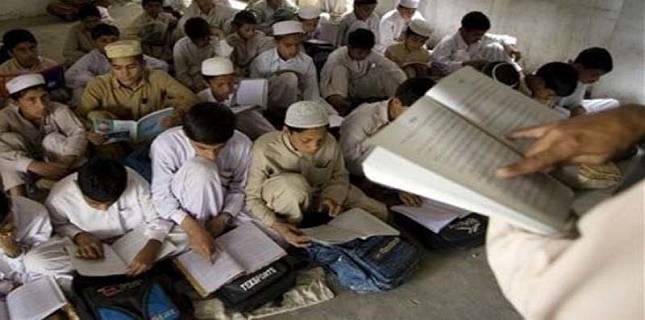 Sindh has consistently ignored the Apex committee's recommendations regarding the implementation of National Action Plan in the province, officials have said.
Reportedly, 519 Madrassas have not been registered thus far despite the committee's recommendations which classify them as "prone to extremism." 140 of these Madrassas are only in the Sakhar division of the province.
Sindh Rangers and other officials of the law enforcement agencies have, on numerous occasions, complained about the provincial government's non seriousness regarding the implementation of Apex committee recommendations. A few months ago, Karachi Core Commander, in an unusual press conference, openly criticized the civilian government for its ineffectiveness in tackling corruption which he believed was directly feeding into terrorism in the province.
He also pointed out the issue of religious schools which for long have posed threat: some of the Madrassas have been profiled as sectarian and openly involved in preaching hatred against Muslim minorities, he added.
Furthermore, the province is lagging behind all other provinces in implementation of the counter terrorism plan, thus acutely affecting its overall results as a national counter terrorism strategy. Sindh has often complained about lack of funds to implement the plan which the federal government deny as an excuse.