Pakistan
Maulana Hassan Zafar announces countrywide protest on Friday 20th May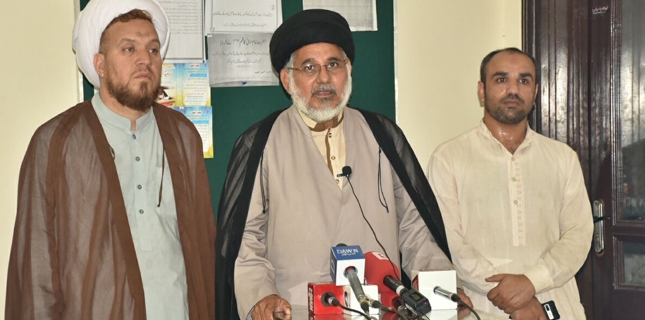 Renowned Scholar and Central leader Of Majlis-e-Wehdatul Muslimeen Pakistan Maulana Hassan Zafar Naqvi has announced to hold the countrywide protest day on Friday 20th May against the incidents of Shia-Genocide in Pakistan and in solidarity with the Hunger Strike of Allama Raja Nasir Abbas and his demands.
Addressing the press conference at Islamabad, the senior Shiite cleric Maulana Hassan Zafar also announced the combine Friday prayer congregation at Islamabad outside the Hunger Strike Camp Islamabad ( outside press club ) lead by Allama Raja Nasir Abbas.
He further said that the Government and law enformcene agencies had failed to protect the innocent people of the country from Takfiri terrorists saying that the National Action plan had failed to produce the desired results.
He applauded the struggle of Allama Raja Nasir Abbas for the peace and prosperous Pakistan saying that his days long hunger strike is the step to awaken the Government and LEA's to perform their duties.
Maulana Hassan Zafar demanded of the government and lEA's to accept the demands of Allama Raja Nasir forthwith and hold the operation against the terrorists which killed thousands of Pakistani's