Pakistan
18 suspects arrested during raids in DI Khan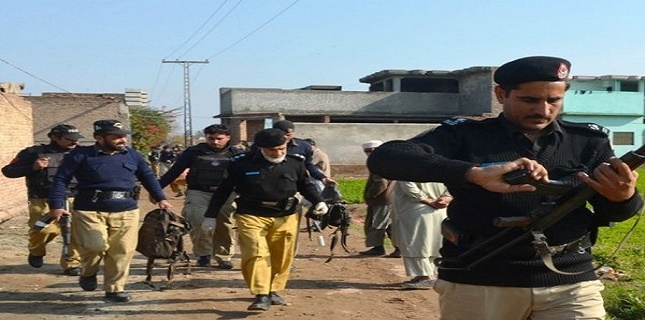 At least 18 suspects were arrested by the police during search-and-strike operations in DI Khan on Friday. Separately, the counter-terrorism department (CTD) took four people into custody for assisting assailants who targeted four people in the district on sectarian grounds.
The crackdown was carried out in three areas of the district. Officers of Gomal University police station participated in the raids.
The police shifted the suspects behind bars and seized a large cache of weapons from them. This includes a Kalashnikov, three pistols and hundreds of bullets.
They also confiscated 30 litres of wine. Cases were registered against the suspects.
Nabbed
In another incident, CTD carried out raids in Madina Town, DI Khan and arrested four people who facilitated the murderers of two lawyers and the same number of teachers earlier this month.
An official privy to the development told The Express Tribune, Nasim, Ehsan, Akram and Ilyas have been taken into custody. They have been shifted to an undisclosed location for interrogation.
Last week, four people – two lawyers and two teachers – were shot dead in separate incidents in DI Khan. The first incident took place within the jurisdiction of Muryalli police station. Unidentified armed men on motorbikes opened fire on Mukhtar Hussain and Akhtar Hussain. Both men died on the spot.