Pakistan
Pak-Iran gas pipeline among our priorities: President Mamnoon Hussain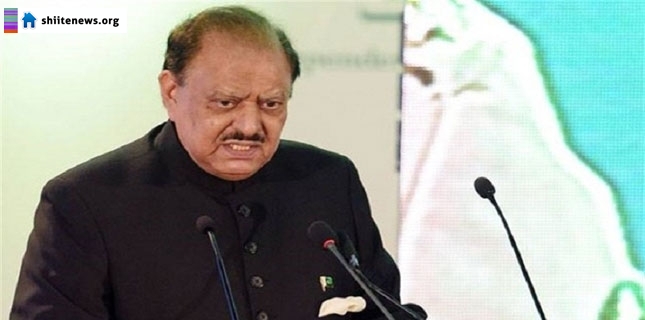 Pak-Iran gas pipeline among our priorities: President Mamnoon Hussain
President Mamnoon Hussain while talking to a Turkish newspaper 'Sabah' at the 13th OIC Summit conference said "Pak-Iran gas pipeline would fulfil Pakistan's increasing demand for energy. Pakistan welcomes the uplifting of sanctions from Iran and it believes that it would pave the way for increasing trade with Iran".
President Mamnoon Hussain while mentioning Iranian President's recent visit to Pakistan said "we recently got the privilege of hosting Iranian President and his visit provided precious time for discussing strengthening of bilateral ties".
"Iran and Pakistan signed six documents for cooperation during Hassan Rouhani's visit and both the countries are determined to increase the bilateral trade to $5 billion in five years".