Pakistan
Pakistan's participation in Saudi Arabia's military exercises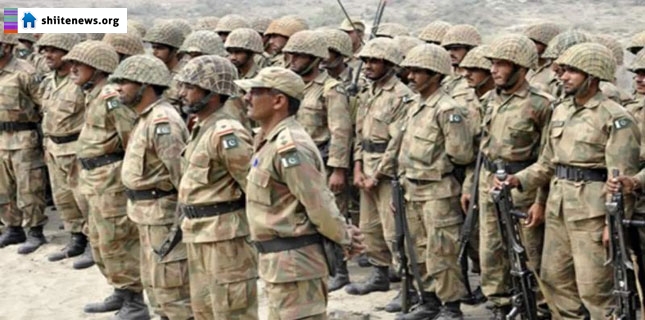 Pakistan's participation in Saudi Arabia's military exercises
Shiite News: A statement has been issued from Islamabad regarding Pakistan's participation in Saudi Arabia's military exercises in which it has been said that "Pakistan is participating in multi-state military exercises going on in Saudi Arabia in order to fight against terrorism whereas a small defense troop remains deployed in Saudi Arabia due to the bi-lateral agreement between the two countries".
It further says that Pakistan and Saudi Arabia have been cooperating in Defense area since decades and training officers from both the countries often visit the other country.
A Saudi Arabian news agency claimed on Sunday that twenty allies of Saudi Arabia, including Pakistan, have been participating in the military exercises, greatest and most important in the history of Middle East.