Pakistan
Gilgit: Five students expelled from Karakoram University for observing 'Youm e Hussain (as)', other students boycotted classes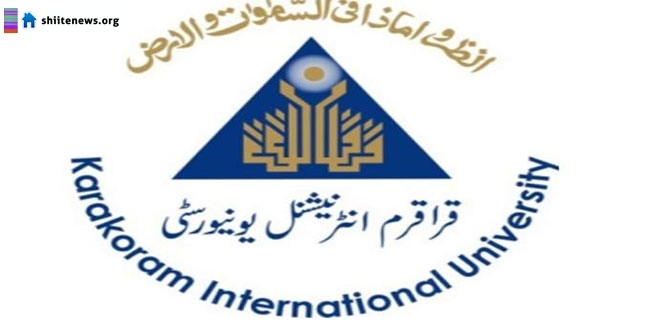 Gilgit: Five students expelled from Karakoram University for observing 'Youm e Hussain (as)', other students boycotted classes
Shiite News: Management of Karakoram International University Gilgit has expelled five students from the university for observing 'Youm e Hussain (as)' (Hussain as' day) on which other students boycotted classes and protested outside VC office.
Students demanded that expelled students should be re-admitted in the university and cases registered against them under sections of ATA should be annulled. Students said that 'Youm e Hussain (as)' was made conflicting in the university. They demanded that since 'Youm e Hussain (as)' is being observed in all universities of the country, it should also be permitted in Karakoram university.
Parliamentary board of the university negotiated with the protesting students after which the protest was delayed for indefinite time.