Pakistan
Security forces recover huge cache of weapons in Peshawar raids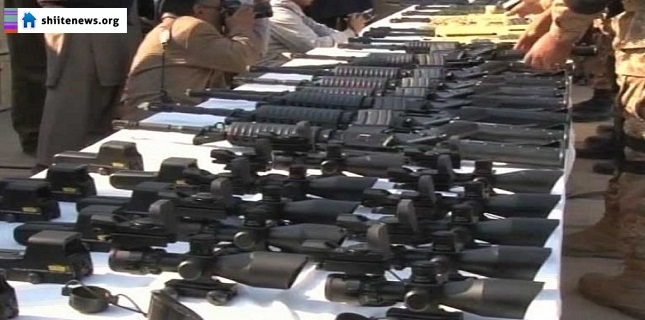 A joint team comprising police and intelligence officials on Wednesday recovered a huge cache of weapons and ammunition from different areas of Peshawar.
An official part of the joint team told DawnNews that raids were conducted at warehouses on GT road and Kohat road on prior intelligence.
Officials claim militants wanted to carry out a major act of terrorism in Khyber Pakhtunkhwa's capital city, for which they were dumping dangerous weapons at the locations raided.
Recovered arms were presented in front of media in Peshawar and include over a thousand M4 and M6 rifles, telescopes and a large numbers of bullets, officials said.
The official, on condition of anonymity, said the arms were 'foreign made.'
Security in Peshawar and adjoining areas has been on high alert since the Bacha Khan University attack last week, when Taliban militants breached the varsity and shot dead at least 21 people including students and professors.
This was the second major attack by the Pakistani Taliban on a school in the country, the first being the brutal massacre of 144 people, including teachers and children, at the Peshawar Army Public School.