Pakistan
ATC extends remand of three terrorist in Safoora bus carnage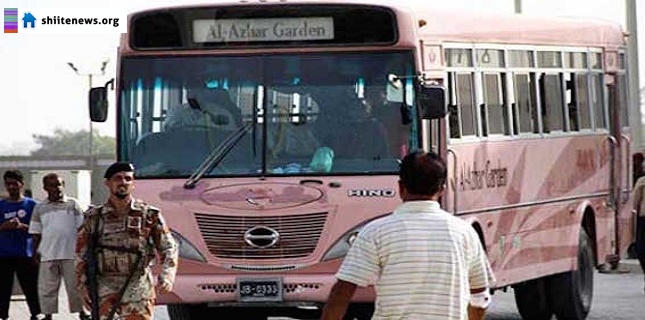 An anti-terrorism court extended on Thursday the physical remand of three suspects in Safoora Goth bus carnage case.
After the end of their two-week physical remand, the police reproduced Fishermen Cooperative Society (FCS) vice-chairperson Sultan Qamar Siddiqui, his brother Hussain Qamar Siddiqui and Sajid Naeem before the court amid Rangers security.
The ill-fated bus carrying members of the Ismaili community came under attack on May 13 near Safoora Goth. The attack left 45 people, including 18 women, dead. Initially, the Rangers had detained the FCS vice-chairperson and other officials for three months in June for an inquiry. Later, he was handed over to the police for their alleged involvement in the carnage.
On Thursday, the investigating officer submitted that the three suspects had facilitated the assailants who carried out the deadly Safoora bus attack. The weapons and ammunitions used by the attackers have also been recovered from their houses, he added.
The investigation officer requested the court extend the suspects' custody as they need to be further interrogated to complete the investigations.
Allowing the request, ATC-I judge Bashir Ahmed Khoso granted a 14-day extension in physical remand of the suspects. Meanwhile, the IO was also directed to produce them at the next hearing along with a progress report.
Tahir Hussain Minhas alias Sain, Saad Aziz alias Tin Tin, Asadur Rehman alias Malik, Hafiz Nasir alias Yasir and Muhammad Azhar Ishrat alias Majid have already been detained for their alleged involvement in the attack.