Pakistan
Islamabad says Taliban takeover of Kunduz unacceptable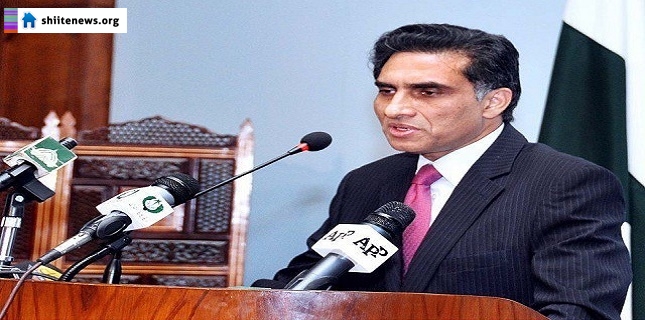 Pakistan will not accept occupation of any part of Afghanistan by any group, Foreign Secretary Aizaz Ahmed Chaudhry told reporters in New York on Wednesday. He made the statement when asked to comment on the Taliban's capture of Kunduz.
"Afghanistan is being run by a democratically elected and legitimate government and occupation of its territory by any group is unacceptable," Chaudhry said.
He called for avoiding the 'blame game' and counselled restraint when questioned about a statement made by Afghan Chief Executive Abdullah Abdullah in the
UN General Assembly. Abdullah had attempted to implicate Pakistan in Monday's attack on the strategic Afghan city.
"Pakistan believes the solution to the Afghan issue lies in further cooperation between Pakistan and Afghanistan," the foreign secretary said. "We should avoid blame game and find ways and means to find a lasting solution between the two countries."
Chaudhry said Pakistan stands for Afghan reconciliation and a peaceful negotiated settlement of all issues. "The solution does not lie in blame game, rather it lies in cooperation," he told reporters. The foreign secretary added that Pakistan would not respond to Abdullah's statement and continue to exercise restraint.
Answering a question, Chaudhry said Pakistan would not allow use of its territory for any activity against any country. He said the Pakistan delegation was in contact with the Afghan officials and there was no downwards trend in the Pak-Afghan ties.
He said the United States and China also desired the reconciliation process to bear fruit, and contacts with Afghanistan are continuing without any break.
About the security of Pakistan's Embassy in Kabul, the foreign secretary said he had received a report that it had improved, and hoped there would also be an end to flow of hostile Afghan statements.
To a question about the arrest of some IS terrorists belonging to Pakistan, the foreign secretary said Islamabad believes terrorism in any form or manifestation was not acceptable, and would not like any of its citizens to have any linkage with any terrorist organisation.