Pakistan
Suspect in KU teacher Wahidur Rahman (Yasir Rizvi ) murder case released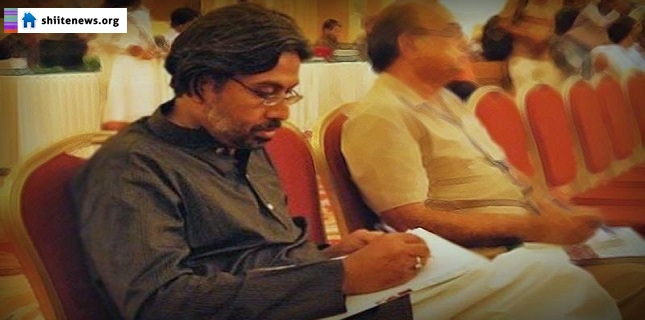 Police on Monday informed the Anti-Terrorism Court (ATC) II in Karachi that suspect Sami-uz-Zaman has been released for lack of concrete evidence in the murder case of Karachi University professor Dr Syed Waheedur Rehman.
Sami-uz-Zaman was arrested for allegedly killing Dr Syed Waheedur Rehman in a drive-by shooting near the Karachi Institute of Heart Diseases in Federal B Area on April 29.
The police had arrested the suspect on June 14 and the following day he was remanded in police custody for 14 days. The police had produced the suspect in court stating that he was a KU employee who had disclosed his involvement in the case. The investigation officer then sought custody of the suspect for questioning.
The ATC-II on Monday took up a report submitted by the investigation officer under Section 497(2) of the Code of Criminal Procedure (CrPC) which stated that Sami-uz-Zaman has been released on the ground that no incriminating evidence was collected against him during interrogation. However, the suspect may be arrested again if evidence against him is found during further investigation.
Dr Syed Wahidur Rahman, also known as Yasir Rizvi, was an instructor at the Karachi University's Mass Communication department.
Professor Wahidur Rahman was killed when four unidentified attackers riding two motorcycles opened fire on his car. Police surgeon Dr Jalil Qadir said Dr Rahman received five bullets wounds on his face, neck, chest, abdomen and arm while police reportedly recovered eight bullet cases from the site.
The assailants had managed to flee the scene soon after the attack. Dr Syed Waheedur Rehman alias Yasir Rizvi was the staunch opponent of the notorious Taliban and Banned terrorists outfits Like AhleSunnat Wal Jamaat (ASWJ) and he expressed his opinion openly among the students and seminars .