Pakistan
Rangers kill four terrorists in Karachi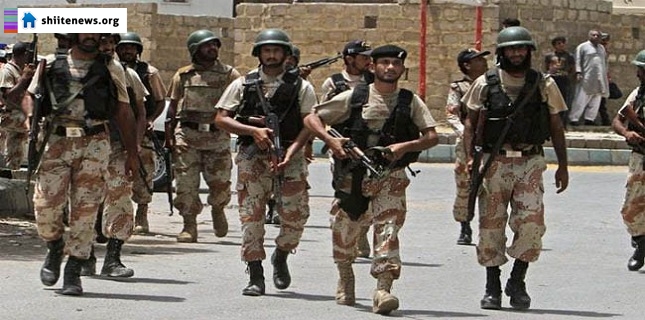 At least four terrorists were killed during Sindh Rangers action at Super Highway near Kathore late on Thursday night.
Rangers spokesman said, the paramilitary force also recovered arms from the possession of terrorists.
He said the terrorists killed in the action were involved in several murder cases.
The militants have been identified as Muhammad Asif alias Ajmal, Muhammad Amir Khan, Abdul Waseem alias Channy Wala and Younis Ahmed alias Kalia.