Pakistan
Suicide blast targeted vehicle of Deputy Commandant of FRP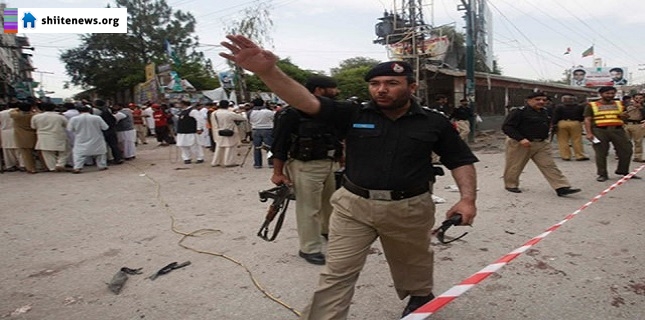 An attack by pro-Taliban militants has killed at least two policemen and left six others wounded in Pakistan's volatile northwest, officials say.
Senior Superintendent of Police (SSP) Mian Saeed said on Thursday that the assailant "was on a motorcycle" when he rammed into the vehicle of Malik Tariq, the deputy commandant of the Frontier Reserve Police (FRP), in Hayatabad area in Peshawar, the capital of troubled Khyber Pakhtunkhwa province.
Another senior police official also confirmed the attack, saying Tariq was critically wounded and taken to a government hospital.
The explosion destroyed Tariq's vehicle and wounded the driver, two policemen and two passersby, said the police authority.
The attack was claimed by a spokesman for the Tehrik-e-Taliban Pakistan (TTP) in a statement on the militant group's website.
Peshawar and several other towns in the northwestern region have been a battlefield between Pakistani troops and Takfiri militants following the 2001 US-led invasion of neighboring Afghanistan.
In June 2014, the Pakistani army began a vast cleanup operation, called Zarb e-Azb, to fight pro-Taliban militant groups. The anti-terror campaign in Pakistan has intensified following a December 16, 2014 attack on an army-run school in Peshawar, which claimed the lives of 153 people, mainly children.
Over the past few months, militant attacks and bomb explosions have claimed the lives of many people across the violence-stricken region.
Security forces and civilians have remained a constant target of the pro-Taliban militants who are operating against the government in Islamabad.